Wrapping up the 2017 Class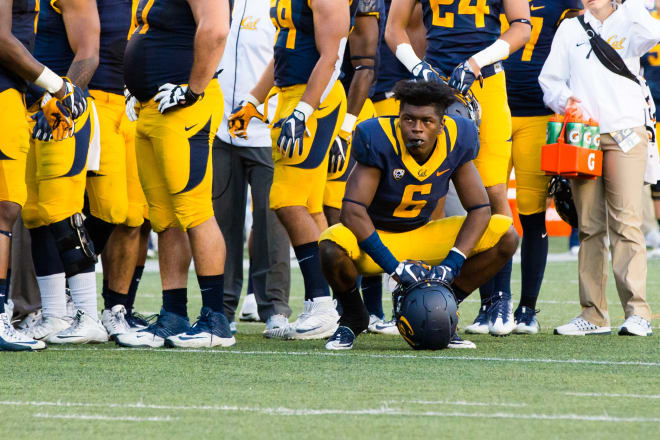 Although it took a while to actually get started – some among us worried that there were never going to be new recruits -- the Bears finally got new commits under Justin Wilcox, snagging a total of six right on the weekend before National Signing Day.
Before we begin breaking down those commitments, though, it obviously must be said – this overall quality of this class was less than ideal, although this is not a slight against the young men who actually chose to become the latest wearers of the Blue and Gold. (We should know better than to slander those who have made the decision to come to Berkeley. The following is written strictly from an analytical standpoint.)
Simply put, stars matter. Despite our tendency to glorify those diamond in the roughs that actually hit, it is undeniable that recruiting highly rated talent, blue chip talent, matters – and the Bears did not snag much of it in the 2017 class, which was already small to begin with. Yes, a myriad of factors prevented them from doing so, but that does not change the reality that this first group of Bears is lacking in star quality.
The expectation, of course, is that with a full year this time, Wilcox and company will do far better, but we will welcome and wholeheartedly root for this newest group of recruits all the same. They deserve no less than that.
Alright. Let's get crackin.
Offense
Poutasi Poutasi - OL
First off, we are duty bound to root for Poutasi, not only because he was the first Wilcox-era recruit and because his name is incredible, but also due to the immensely trying circumstances that he has already faced.
The addition of Poutasi can, in some ways, be seen as a straight trade for Casey Roddick – although less physically dominant than the bigger Roddick, Poutasi is lighter on his feet and plays comfortably out in space at 280 pounds, a weight that can be molded to either guard or tackle, but looks on tape like he will play guard at the next level. In this area, he displays all of the traits that you like to see out of an interior lineman, including physicality, drive, a motor that goes from whistle to whistle, and a bully mentality. In his pass blocking snaps, Poutasi also shows a strong anchor and active hand play, giving him a pretty complete set of tools for Steve Greatwood to build upon.
Gavin Reinwald – TE
The first Elk Grove recruit since Steven Moore, Reinwald is of interest for what he signifies – he and Harmon (plus the Bears came close to closing a third in Nate Landman) are evidence of the staff attempting to make in-roads into Northern California again.
There's also that whole he plays tight end thing, too, which is a designation we haven't officially used in half a decade. Of the two guys brought in here, Wilcox said specifically that Reinwald projects more toward the H, which basically means he won't spend as much time on the actual line of scrimmage, and could even flex around into the backfield as a lead guy, depending on the look. It demands some versatility and athleticism, both of which Reinwald shows on tape. He's a strong receiving threat with decent speed and fluidity, with a knack for going up for the football in traffic, and could function well in the red zone as a result. Elk Grove felt comfortable enough to split him out wide and ran him in their screen game, even.
However, he will need a bit of time to fill out and add strength as a blocker, weighing only 215 or so currently. Luckily, the position doesn't necessarily need a contributor right away this season, as Ray Hudson and probably Jordan Veasy will take most of those snaps for now. However, if they do need one of the two tight ends to play…
It looks like it'll be this guy. The son of Washington State athletic director Bill Moos, the younger Ben will be at the Y, which means lining up on the line of scrimmage and doing more in-line blocking, and shows that from the first snap of his highlight film. Whereas Reinwald lined up more outside in high school, Moos already works as a blocker and in traffic, while being no slouch as a receiver himself, especially in the middle of the field. Part of why he looks closer to contributing early than Reinwald, is the fact that he is already 240 pounds, but also because his skill set is more well-rounded for the position. (Lest you think this is only my evaluation, note that Moos had offers from 3 other Pac-12 schools, plus Syracuse and Louisville.)
Defense
At the signing day press conference, many questions were asked about the small size of the defensive class and the general lack of linemen, which seemed to overlook the fact that one, they literally could not, since there were only about 15 total scholarships available to begin with, and two, the need for immediate help is somewhat overstated with roughly 8 or 9 defensive starters returning.
Some of the talk about "fit" is coachspeak – after all, no coach is going to openly malign their new recruits, and indeed, some even overdo the sell job (Butch Jones and your five-star heart, I'm looking at you) – but with Scott, Harmon and Smith being the first Wilcox commits at their respective positions, they should still provide some idea of what the staff values.
Running a reported 4.6 40, Scott looks really fluid on tape, which has him play both safety and wide receiver. While there aren't as many safety clips as we would prefer, watch how far he runs and how tracks the ball in the air on that first interception, and how he highpoints the catch (a carry-over of his WR play) in the second, just from sitting back in his coverage half. That'll happen more than once, and he looks best used at the free safety spot for that reason – he isn't blistering fast, but he is comfortable enough to cover a lot of ground as a center fielder and just running around in space.
From the former home of Joe Mixon, Harmon will be the first guy to try to fill the yawning linebacker void. Here, Harmon does it all – he's a 6'1, 220 guy who could slide inside with a little more weight, but really looks like he thrives in space, free to run and is comfortable in his dropback, producing a notable amount plays for the Falcons by disrupting opposing pass games. The other reason why I think he projects better at outside linebacker is because we don't get a consistent look at him taking on blockers or how he holds at the point of attack, but he's so good when kept clean that he shouldn't be asked to.
One of three defensive backs in this class, Smith follows fellow Paraclete alum Melquise Stovall northward to Berkeley, and man, you need to know is he is fast. Fast in his back pedal, fast in a straight line, fast with the ball in his hands…he's fine against the run and is physical and all that too, but his pure speed on the tape is eyecatching, and he's got a nice offer list that includes UCLA, to support it. The only drawback right now is that he's coming in a little light at 175 pounds. (Corner is probably the deepest position on the defense, though, especially since Beck and Drayden played last year. I will be really interested to see how he and Hicks develop under Alexander, who draws rave reviews from the coaching community.)