Spring Gradeout: Special Teams
Finishing the spring gradeouts by looking at the special teams unit and their performance this spring.
Previous Spring Gradeouts: QB | RB | WR | TE | OL | DL | OLB | ILB | CB | S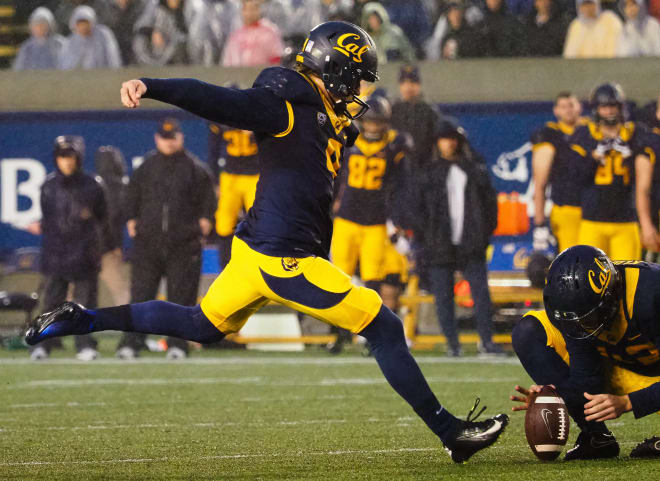 What We Learned: Another Year of a Solid Kicking Game
With regards to the special teams, there aren't too many questions that need to be answered. Matt Anderson returns after a second consecutive sterling season of consistent kicking, and will likely be on the Lou Groza watchlist for the second year in row. Dylan Klumph, the onomatopoeic punter, has another year of experience under his belt, and still has the massive leg that landed him the starting spot.
The biggest part came out of what they lost due to graduation, with kickoff specialist Noah Beito and longsnapper Bradley Northnagel gone. Beito is a little more replaceable with Anderson or Canadian kicker Gabe Siemieniec listed with an "or" at the kickoff spot in the depth chart. Northnagel, a consistent snapper, represents a bigger challenge in replacing.
Aside from that, there wasn't too much of a focus on the return game and coverage units on special teams during the spring, something that will undoubtedly be done with the 29 practices before the opener against North Carolina. ST Coordinator Charlie Ragle has hinted that he wants to use WR Demetris Robertson as a return man this year, which should be music to many fans' ears and should strike terror into the hearts of other ST coordinators.
Biggest Spring Concern: The Long Snapper Position
The longsnapper position is quietly important, in the way that you don't know how much you need one until you don't have one. Northnagel was very good at his job, an his rightfully getting NFL attention because of it. The two snappers tasked with replacing him, Grant Gluhaich and Garrett Frum, aren't at that level yet, as some of the snapping during the spring game was not up to par. There's plenty of room for improvement for both these guys, with Gluhaich currently being ahead on the depth chart, but the consistency needs to be a focus during the summer months. Luckily, there's plenty of time to work on that, so this being the biggest concern speaks well to the state of the specialists.
Spring Surprise: Not Much Has Been a Surprise, but Tackling Drills Will Help
With the kicker and punter spots set, there wasn't much room for a surprise to happen at this point.
One thing that should translate to coverage teams in the fall was the noted incorporation of tackling drills into the first period of every practice, drills that help with pursuit on kickoffs and punts. It should pay dividends for a coverage team that has been good at times, and other times not so much. The change in roster competition should help, as having more tight ends to work with gives you bigger bodies available for special teams, unlike in past years when those units were made up of back-up safeties and corners who were former walk-on wide receivers. Having more depth at those spots should help the coverage.
Looking Ahead: Return Schemes To Be Determined
As the specialists are relatively entrenched, the focus goes to the return game. Robertson returned kickoffs a bit last year, so he'll be a natural fit for that, but Cal hasn't had a punt return for a touchdown since 2012, so Ragle will have to get creative with a unit that has struggled at times to get solid returns.