Long Snapper Slater Zellers talks Cal Camp, Offer, and More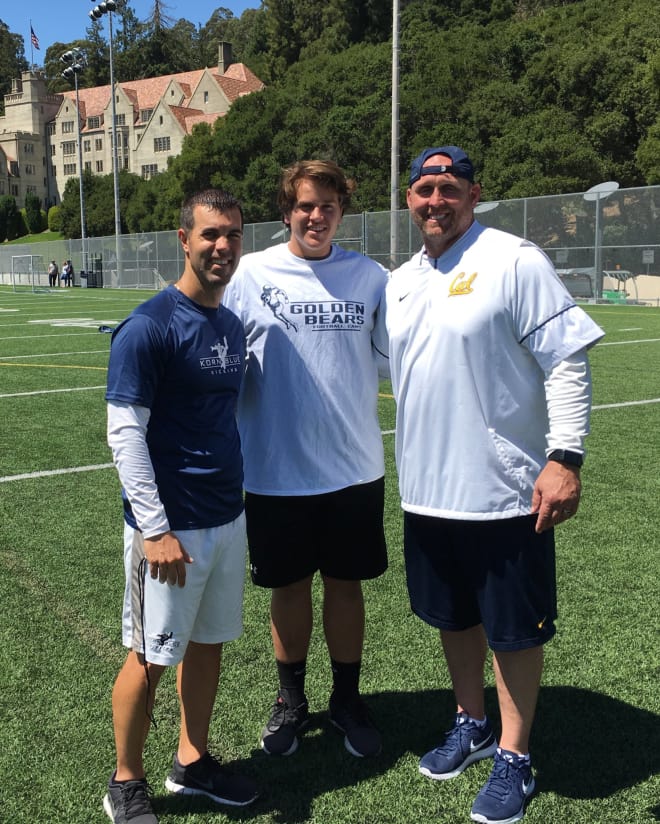 Something you don't see everyday happened in Berkeley, a long snapper getting an offer out of high school Sunday. That being said, Cal's newest offer Slater Zellers is the top long snapper in the country, listed as such by Kohl's Football Camps (a set of camps for kickers, punters, and snappers), and it didn't take long for the Notre Dame Prep (Scottsdale) snapper to impress head coach Justin Wilcox at Cal's specialist camp on Sunday.
"Coach Wilcox came out to the camp," Zellers said, "and I snapped in front of him and a couple of the other coaches, snapped about fifteen long snaps, and obviously it was enough for coach to pull the trigger on me, so it was a great camp."
Zellers credits a prior relationship with special teams coordinator Charlie Ragle with getting him up to Cal for the camp. Zellers' cousin, Arizona nose tackle Parker Zellers, played for Ragle in Tucson, and the connection boded well for him.
"Coach Ragle, he coached my cousin," Zellers said, "and I stayed in contact and reached out to him, and he said, 'yeah, come up.' He watched me snap at my high school and then told me come up, and there was a good possibility (to potentially get an offer), and it just worked out.Coach Ragle said he didn't know if it would be today or this week, but coach Wilcox ended up offering me right during lunch, as we broke for lunch."
The offer to Zellers comes at a time after the Bears lost a rock solid snapper in Bradley Northnagel to graduation, and are looking at Zellers to come into the job if he were to come in 2018. Zellers' snaps are quick and on the money, and he has a seal of approval from a former Cal long snapper and NFL veteran.
"I know Nick Sundberg, I trained with him, he went to Cal," Zellers noted, "He reached out to me and congratulated me."
For now, Zellers has a couple of plans for the near future, head to Georgia for their specialist camp, and make a return visit to Berkeley later this month, after which he'll make a decision. Cal is his only offer at the moment, and considering that, this might be an easy decision for him.
"I'm still going to wait for any other opportunities, keep my options open, but it's looking good. Right now Cal is at the top," Zellers said, "I plan on making a decision very quickly, if nothing else comes about by the end of the month, I'll make that decision. I wouldn't sit on a power five school, it's stupid."