Golden Bear Roster Rundown: No. 14 Monroe Young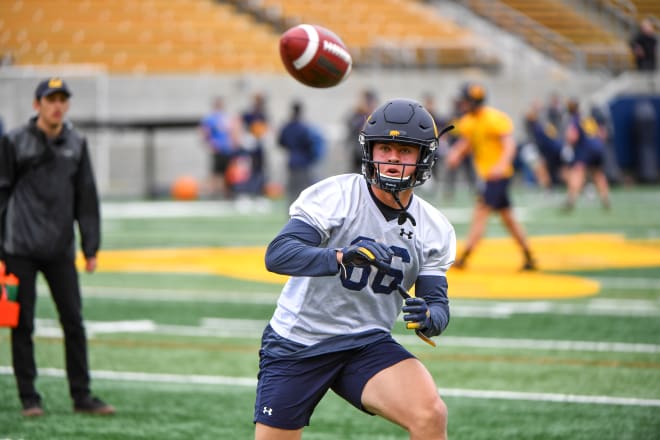 This is a continuing series running down Cal's football roster for the 2020 season.
Cal Career
Monroe Young has had a couple of setbacks over his first two years at Cal since coming in during the summer of 2018. The now-redshirt sophomore came into the program with opportunity to earn some early playing time, as the Bears didn't have much in the way of wide receiver depth. Young looked solid in the early portion of fall camp, but suffered an upper body injury that kept him out for a good chunk of camp, and Young ended up playing 6 reps on offense in 2018, redshirting for the year.
Young also had a strong spring ball session in 2019, showing a rapport with Chase Garbers and making a handful of big plays during the sessions, and he appeared to be firmly in the rotation for the fall. Injuries crept up again for Young, who ended up only playing 41 reps in 2019 through the latter portion of the year, 16 of those coming against Washington State. Young was only targeted once, per Pro Football Focus, during the Washington State game, and still has not had his first career catch.
Expectations for 2020
For Young, the son of former NFL Pro Bowler Fredd Young, this is an opportunity to earn reps at a time where the Bears are welcoming in a big freshman group and have a group of established pass-catchers ahead of him. He's shown the ability in practice to make plays that will get him on the field, he now has to put it all together.
Young, with his background playing safety in high school, should also have the opportunity to see more reps on special teams going forward.
Recruiting Flashback
Young, out of Onate HS in Las Cruces, received a relatively late offer from Cal in January of 2018, impressing the Cal staff after his performance at the Opening Regional in Oakland, running a 4.59 40, 4.2 20 yard shuttle and recording a 36" vertical.
Young took a visit to Berkeley a week later, sealing the deal and committing to Cal, becoming the first New Mexico native to commit to the Bears in the Rivals era. He was one of two wideouts in the 2018 class, alongside Nikko Remigio.
Previous Installments