Crawfords Commentary - Episode 2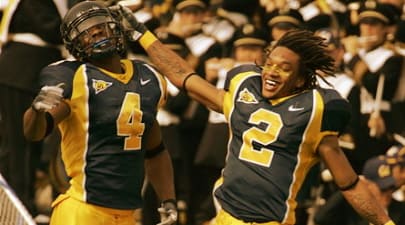 One of our newest features BearTerritory.net is proud to present this football season is Crawford's Commentary. Each week, staff writer Ken Crawford will give his take on the comings and goings on the field for the Cal football team.
As the year rolls along, the Podcast will also feature various Bears players, coaches and other guest writers as well. Check out Crawford's first two episodes, highlighting some standouts from Fall Camp so far.
In Episode 2, Crawford describes long runs from Jahvid Best and Shane Vereen, gives props to Jeremy Ross and focuses heavily on the defensive line play.
Crawford also includes audio clips of his interviews with head coach Jeff Tedford, defensive end Tyson Alualu and defensive end Cameron Jordan.
Past Episodes:
Ken Crawford is a sportswriter for BearTerritory. A lifelong Cal football observer, Crawford covered the Bears during the 2007 season, which included the memorable 31-24 victory over Oregon at Autzen Stadium in Eugene. Crawford will continue to handle Cal football assignments during the 2008 season.