Crawfords Commentary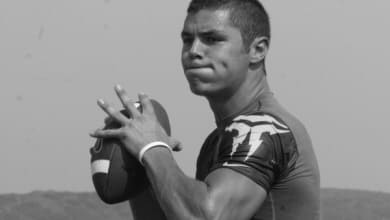 In the fifth installment of Crawford's Commentary this spring, staff writer Ken Crawford recaps the final Spring Ball scrimmage that occurred over the weekend at Memorial Stadium. The scrimmage was sloppy at times, but also saw the continued improved play of sophomore quarterback Brock Mansion, who after starting camp slow finally came on strong towards the latter week.
Crawford also gives his takes on the team as a whole as Cal heads into player-only summer workouts in preparation for Fall Camp.
Ken Crawford is a staff writer for BearTerritory. A lifelong Cal football observer, Crawford covered the Bears during the 2007 and 2008 seasons, which included the memorable 31-24 victory over Oregon at Autzen Stadium in Eugene. Crawford will continue to handle Cal football assignments during the 2009 season.