Cal Commit Tracker: Weekend of November 4th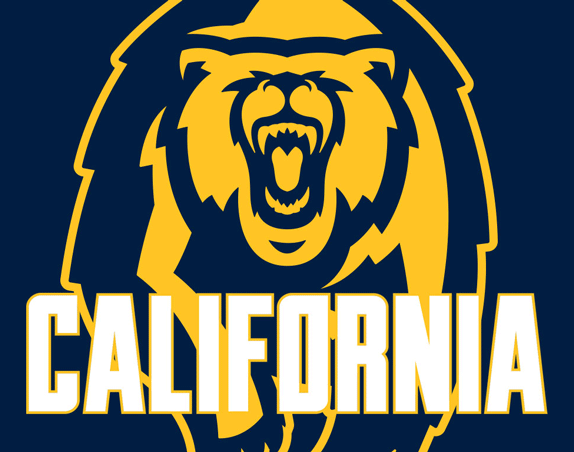 Over the weekend, a number of Cal commits made the playoffs, continuing their seasons for the foreseeable future while others are finished until they come to Cal.
Garbers passed for an eye-popping 414 yards and four TDs on 16 of 24 passing for his Corona del Mar team, as the beat up on Irvine 70-6.
Garbers continues to show that he can make quick throws while being pressured, can sit back and make reads to open receivers in zones, and he can escape from the pocket and make headway downfield. His Corona del Mar team will be playing Murrieta Mesa as the 3rd seed in the Southern Section playoffs.

Ali-Walsh had nine carries for 118 yards and three touchdowns in Bishop Gorman's 56-7 win over Sierra Vista. They head into a playoff game against Palo Verde as they look to claim another state championship.
Taariq Johnson and Jeremiah Hawkins
Hawkins has been injured the past few weeks with a knee issue, but Johnson had a touchdown reception against Troy as Buena Park beat Troy 42-7. Johnson also received another honor, being invited to the Polynesian Bowl
Buena Park will be playing San Juan Hills on Friday in a home playoff matchup.
Saffell and his Edison football squad got one step closer to taking head coach Dave White to a state championship in his final year, beating Huntington Beach 42-6, as Saffell spearheaded a rushing effort that averaged over nine yards per carry as Edison finished the year 9-1.
Edison will be playing Newbury Park in their playoff game
Cherry visited Cal again over the weekend during the Washington game, and is pretty much locked into joining the Bears at this point.
On the football side of things, Cherry's Centennial team finished the year with a 49-33 victory over Frontier, putting them at a final record of 3-7
Alex Funches and Da'Quan Patton
Funches and Patton helped their Trinity Valley CC team beat Northeastern Oklahoma A&M 48-40 to advance to the Southwest Junior College Football Conference title game next week against Kilgore.
Scott was injured this weekend for McClymonds' victory over Oakland High in a 38-8 win. Scott did take in Cal's loss to Washington on Saturday. McClymonds plays Oakland Tech on Friday
Godfrey's Bishop O'Dowd squad blanked San Leandro 26-0 as they head into a playoff game against Terra Linda. Godfrey made headlines this week after talking to Rivals.com about his recent offer from USC. Godfrey did visit Cal during the game this past Saturday with fellow commits Cherry and Scott.
As far as Godfrey's performances have gone, he's still the player that the Cal coaches were hoping for. A long rangy corner who can press well and has the size to make consistent tackles, which after seeing Washington's corners, anyone can see how important size and press ability is for corners.
Onyemaobi's Chaparral team beat Temecula Valley 9-3 to close out the season at 2-8.
Onyemaobi has the closing speed from the corner spot to be effective, making solid hits while again having solid size for the spot. That size is important, again as Cal is recognizing. Onyemaobi is 6'1" and 190, and should get a little bigger at the next level while retaining his explosiveness.
Hardimon's Lassiter team got blanked by Etowah 41-0, but they'll play in a playoff game against McEachern next Friday
In the above clip, Hardimon shows that he can come down and finish tackles from the safety spot, something that Cal is in need of at the moment. Holding double digit gains to five or so is something the Cal defense hasn't been good at this season, and that's where Hardimon will fit.
Genmark-Heath's Central Catholic team moved to 10-0 with a victory over Madison, 31-7. They'll play Torrey Pines on the 18th in a playoff game.
Genmark-Heath is getting better on his angles, making a play on a swing route in the above highlight. He also does a good job of undercutting a ball thrown near him, making the interception and getting a solid return out of it. He's another big athlete that will be extremely useful for the Bears in the defensive backfield.