Another One: Cal Lands Mililani LB Muelu Iosefa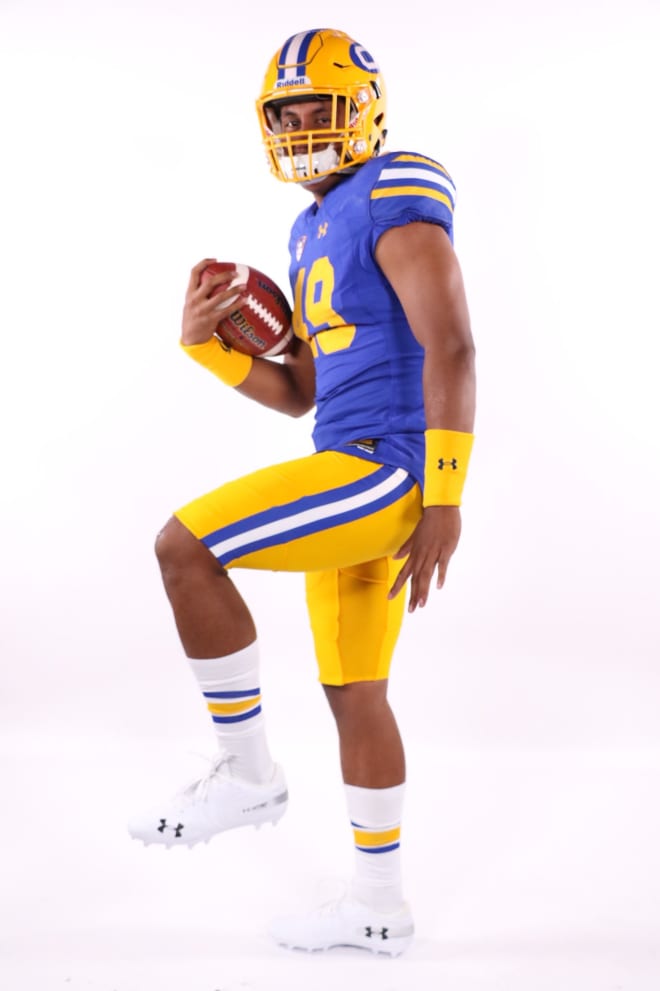 The official visit weekends of June have proved fruitful, this week with Mililani (HI) OLB Muelu Iosefa. The Hawaiian linebacker picked the Bears Tuesday night, after a weekend official visit to Berkeley. Iosefa picked the Bears over offers from Nebraska, the Oregon schools, USC, Arizona, and Utah.
Iosefa, listed at 6'3", 220 lbs, ranks as the fourth best player in the state of Hawaii in the 2020 class. He's also the first player from the state of Hawaii to commit to Cal since Drew Kobayashi in the class of 2016. Iosefa joins Andy Alfieri and Isaiah Young on the defensive side of the ball in the class, the eighth member of the group.
Iosefa brings a bit more positional flexibility to the outside linebacker spot, as he can play off the edge and in space. As an edge defender, Iosefa pursues well, squares up when he tackles, and closes well to cut down the distance on scrambling quarterbacks. He could fit in at either spot, giving the Bears the ability to play him in the slot and in coverage. Cal is bringing him in as an inside linebacker.
Iosefa was recruited by Peter Sirmon and Marques Tuiasosopo on the Cal staff.