Bear Essentials: RB Edition
Welcome back to the Biggest Piece Bear Essentials series, in which Trace and I highlight the key (read: not obvious, no doubter) guys to the Cal season.
Today, we are going take versus take on the running backs.
Previous Bear Essentials: P. Mekari | Goode | Robertson | T. Mekari | QB Spot | D. Brown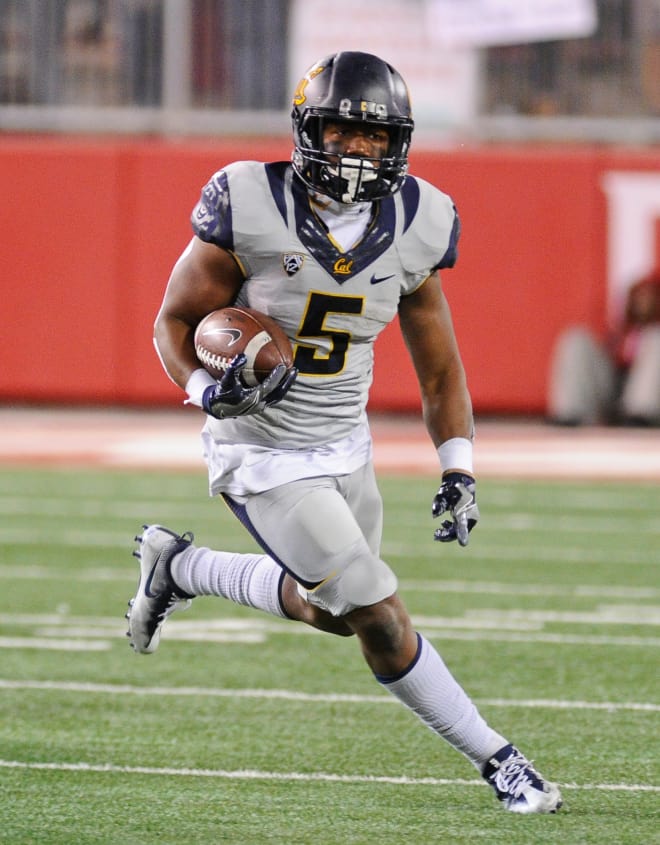 Trace:
Where do we start with John Earl "Tre" Watson? As one of Cal's player representatives to Pac-12 Media Day in a couple weeks and probably the most entertaining interview on this Cal team, Watson is a big personality, with a not entirely unfounded abundance of confidence in his abilities, and he'll have first crack at the running back position this fall.
The big thing that Watson brings to the offense is his hands, as showcased by a couple of touchdown receptions against Oregon a year ago. The running back spot will see quite a few swings out of the backfield this season, along with being a safety valve for a first time starting QB. Watson will also be split out wide, to utilize what he calls "the best hands on the team, if not the country." Beau Baldwin has noted that they've put in a couple wrinkles for Watson into the offense as well.
In addition, Watson's bulked up a little bit, though he's obviously not going to be at the same level as Enwere as a physical running back, but he works well as someone who can find a hole, make a cutback, and have the burst to make a play out of it.
Watson's never been 'the guy' at running back, sharing time with Enwere, Khalfani Muhammad, and Daniel Lasco, but when he's taken a feature role, against Oregon State the past two years, and against Oregon a year ago, he's had some excellent performances. Keeping his versatility going throughout the season is what Watson needs, as he'll be relied on in an offense that wants to run more.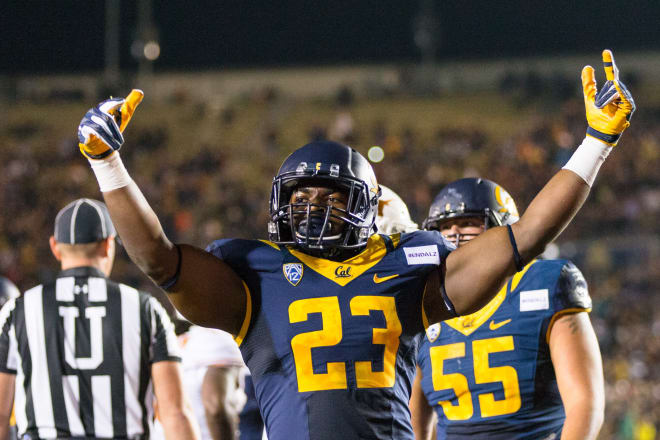 Nam:

If we're being completely honest, Vic Enwere has something to prove this year, which could be his last in a Cal uniform. And that, friends, is where my argument begins. To be clear, I do not mean to imply Tre Watson - clearly tasked with being The Man - is without motivations of his own. The Corona Centennial product has yet to crack a thousand yards or double digit TDs in his career, and I'm sure he has both those marks in mind as we enter the 2017 season.
Enwere, however, might have a little extra juice behind his already violent running style; Rumblin' Vic/Spearmint Rhino will be coming back from a broken leg suffered against Oregon State, and has never really been able to stay on the field or receive touches consistently despite showcasing plenty of physical ability. This will be his last chance to do so, and I'm willing to bet he takes advantage of it.
But beyond that, I'm picking Vic for my offensive Bear Essential because he occupies a skill set no other back has on the roster, and fits in with the vision that Beau Baldwin's outlined on offense. Watson has other shifty, smaller counterparts in Billy McCrary, Derrick Clark, Zion Echols, and Biaggio Ali-Walsh, if they need him. There are no big backs on the roster, period, which places Enwere at a key spot in an offense that may actually run the dang ball this year from its base 11 (1TE) personnel, and will want to make Ross Bowers/Chase Forrest's transition to starter as easy as possible. The hope is that Enwere, now healthy, can provide a consistent dose of yardage to keep the chains on track through hard-nosed physicality, the kind that Khalfani Muhammad brought over the last few years. If he can add even a slight pass-catching element to his game -- 13 catches in his career -- that also bodes well for the emphasis on being multiple, too, as part of Enwere's ineffectiveness in the past came from teams simply knowing he was receiving short yardage handoffs.
Here's to hoping he'll be ready for more.