Crawfords Commentary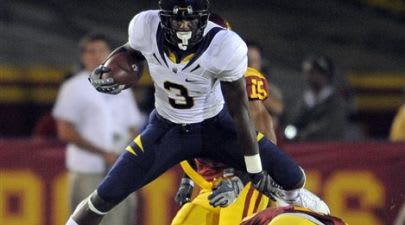 As the year rolls along, the Podcast will also feature various Bears players, coaches and other guest writers surrounding the Blue & Gold.
Crawford also gives his observations on the state of the team as Cal prepares for the regular season finale against Washington.
Tedford on ease of motivation because of 2007 debacle
Tedford on Best having a shot at getting the Pac-10 rushing record
Tedford on UW's offense
Tedford on UW being better than their record
Tedford on playing in Emerald bowl
Tedford on shortness of break between season and bowl
Tedford on being happy about moving UW game to end of season
Malele on UW having motivation to play
Malele on soaking up experience of last home game
Malele on Jahvid potentially getting rushing title
Malele on respect for Jahvid playing through injuries
Malele on Longshore's toughness
Riley on UW not being typical 0-11 team
Riley on UW's defense
Riley on Jahvid playing through injuries
Riley on his goals for UW game
Riley on Longshore
Riley on fan criticism of Longshore
Ross on UW coming to play
Ross on Jahvid rushing and WR blocking
Ross on difficulty of finding motivation for UW
Ross on desire to make impact in final game
Ross on Longshore handling adversity
Ross on seniors
Ross on senior WR leadership
Ross on taking a leadership position in 2009
Ross on Bowl options
Ross on importance of traveling to bowl
And if Cal fans haven't done so already, check out Crawford's past episodes.