2017 TE Gavin Reinwald flips from Hawaii to Cal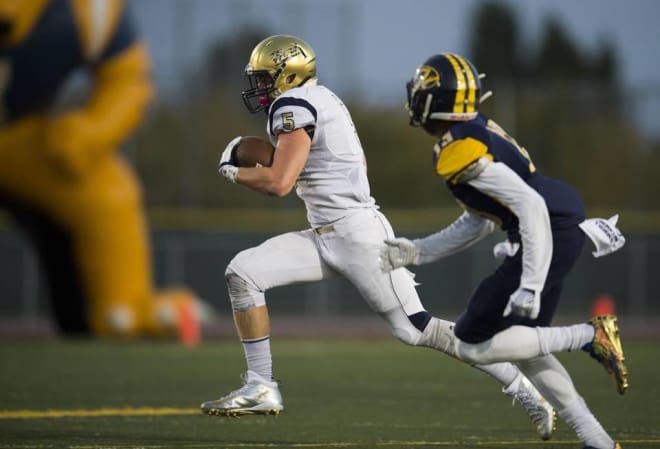 Cal bolstered their offense, bringing in their third commit of the weekend so far in Elk Grove TE Gavin Reinwald. Reinwald was previously committed to Hawaii, but after a weekend visit in Berkeley, he decided to flip his commitment to the Bears. At 6'3" and 205 lbs (listed at 212 on Hudl), Reinwaldt will need time to bulk up to fit the TE mold that Cal would ideally want.
Reinwald holds an interesting distinction as a member of the 2017 class. For one, he's the first Cal commit from Elk Grove since Steven Moore in 2012. Secondly, he's the first TE commit since Ray Hudson in the 2013 class, and he joins Jordan Kunaszyk as a Sacramento area recruit for the Bears. He represents a change in recruiting style for the Bears, as one of the focuses noted in Justin Wilcox's introductory was recruiting from Northern California out. Getting a quality player from the Sacramento area is a start.
Reinwald made the all-Metro team per the Sacramento Bee at the hybrid back spot, catching 60 passes for 933 yards and 17 touchdowns over Elk Grove's 13 games in 2016. He helped to lead Elk Grove to an 11-2 record, falling in a sectional semifinal to Sacramento-area rival Folsom.
Reinwald is a 2-star (5.3 Rivals Rating) tight end, who chose Cal over offers from Hawaii, Air Force, and Army, among others.